Engineered Machine Technologies, Inc. (EMT) prides itself on providing Production Machining services to some of the largest plants around the country. EMT's goal is to provide process engineering and design services to any and all local industries, and businesses. Our team seeks to be on time, on budget and continually improving with every project we complete.
---
Who We Are
Engineered Machine Technologies, Inc. (EMT) was established in 2010, located in Tullahoma, Tennessee. EMT is a full-service manufacturer of custom industrial machines, sub-assemblies, welded fabrications and precision machined parts and tools.  Using our customer specifications, we can manufacture parts, sub-assemblies or complete machines with the highest level of quality standards all under one roof.
Our staff members are highly skilled and have years of experience and certifications. But, their dedication to making sure your needs are met doesn't come from that, it comes from within. And it's embraced and appreciated by all our staff. We pride ourselves on our honesty and integrity and we firmly believe that you'll see the difference when you choose our company. We are committed to providing customers with the highest quality products - delivered on time and within your budget.   We cater to the needs of project engineers, procurement professionals, business owners and individuals who need a reliable and proven resource for quality services.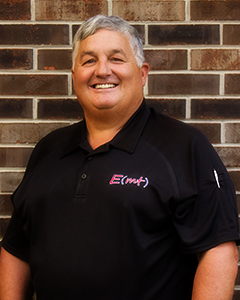 Carl Mount
Chief Operating Officer (COO)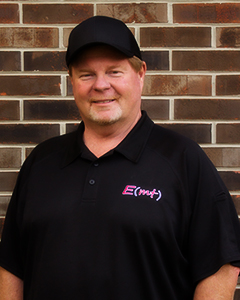 Jeff Burnette
Director of Business Development
Why Do Business With Engineered Machine Technologies?
By seeking to understand the real needs of our clients, as your consultants, our goal is consistent – to assist you with adding value to your projects, thus realizing success.
The simple truth to this question is that we believe, with confidence, in what we do. And with that confidence, you can be assured that EMT wishes to serve as an extension of your organization, providing the highest quality of service in our industry. It is our goal to set the benchmark upon how you evaluate others, leading you to call upon EMT for your custom engineered designs.
We think that you'll agree, today's custom engineered designs have continued to evolve: however, it's the human resources, the quality and dedication of people along the way that make the project successful. We want to be your resource in the custom engineered design process that makes the difference for you.